Pocket Kid  Records is a new innovative record company.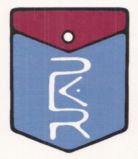 Our goal is to provide our select Bands with a strategy to produce and promote music in a way that is compatible with the challenges of the new millennium.
We are sorry but we are not accepting unsolicited artist submissions at this time. However, we do welcome joint venture proposals from independent record companies.
Pocket Kids Records is owned by Interact-TV, Incorporated a public company (OTC: ITVI) and is distributed by INgrooves Fontana and EPIC Records
For the latest news on the Dead Sara debut album click here.
Pocket Kid Records is a wholly owned subsidiary of Interact TV, Incorporated (OTC: ITVI) - Visit Website